LAST UPDATED: 1st APRIL 2020
The Australian Government is supporting Australian businesses to manage cash flow challenges during the COVID-19 pandemic.
Assistance includes cash flow support and temporary measures to provide relief for businesses including:
Boosting cash flow for employers
Temporary relief for financially distressed businesses
Increasing the instant asset write-off
Backing business investment
Supporting apprentices and trainees
The Government is acting decisively in the national interest to support households and businesses and address the significant economic consequences of the Coronavirus.
While the full economic effects from the virus remain uncertain, the outlook has deteriorated since the Government's initial Economic Response announced on 12 March 2020.
On 22 March 2020 the Australian Government announced a second set of economic responses.
These actions provide timely support to affected workers, businesses and the broader community.
JOB SEEKER PAYMENT
Scott Morrison announced further government assistance to employers in the form of a 'JobKeeper Payment' on 30 March 2020. This support is designed to help businesses keep on current or recently 'stood down' employees. The amount payable is $1500 per fortnight per employee. Here's a snapshot of how it works: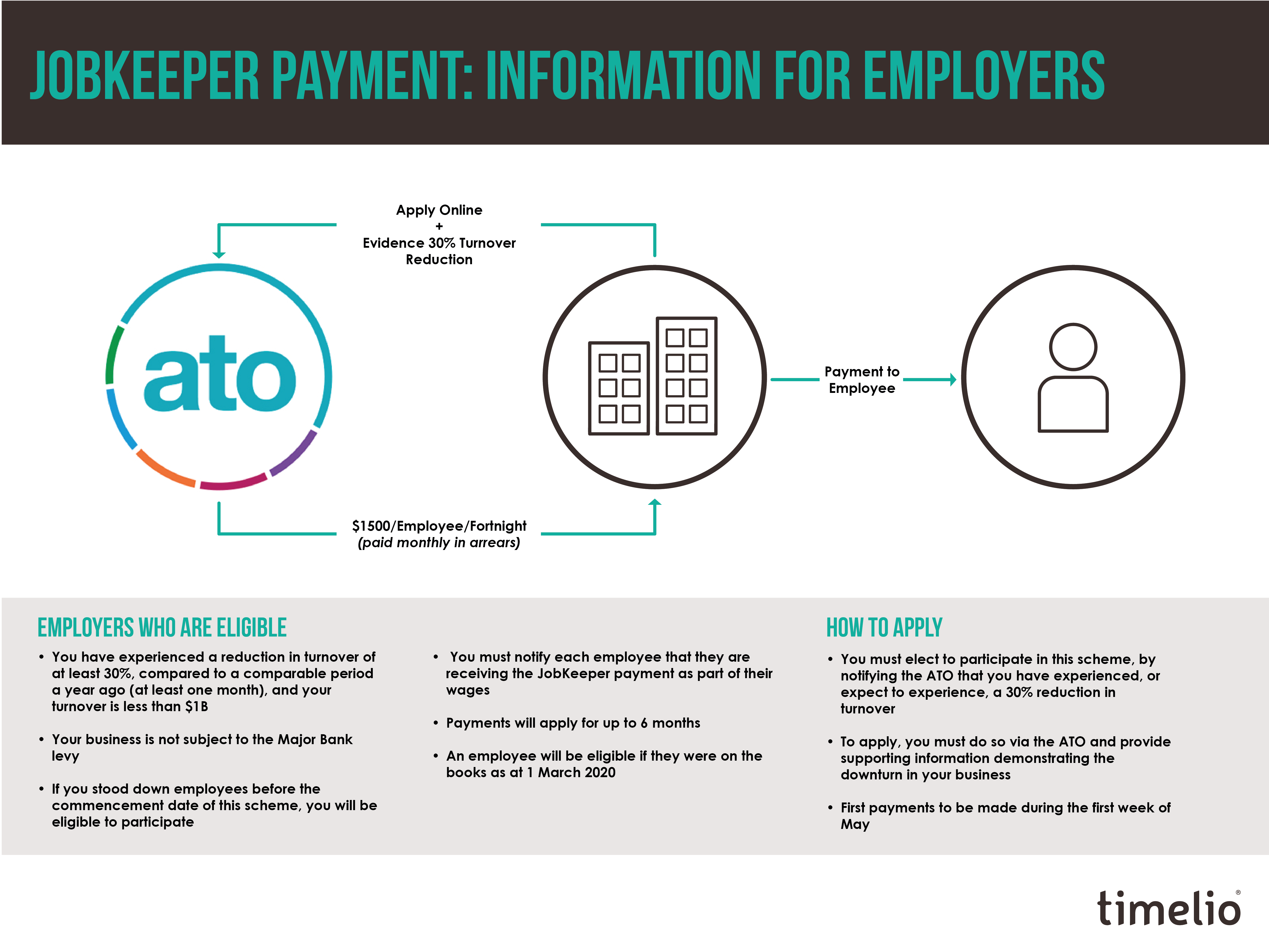 For information on the Job Seeker Payment visit: https://www.ato.gov.au/general/gen/JobKeeper-payment/
For more detailed information visit: https://treasury.gov.au/coronavirus/businesses